Tsurugiishi Stone
The Tsurugiishi stone (also known as the Kaminariishi stone) stands on the site of a former shrine according to an ancient map of the mountaintop. Like the three peaks of Inariyama, this seems to have been a place for the celebration of deities.
To the left of the site is a well named Yakiba no Mizu.
In a Noh song, it is said that Sanjo Kokaji Munechika, a swordsmith who lived in the Heian period (794-1185), received an imperial order to temper a celebrated sword called Kogitsunemaru with the help of Inari Okami on this mountain. The Tsurugiishi Stone marks the place where these events took place.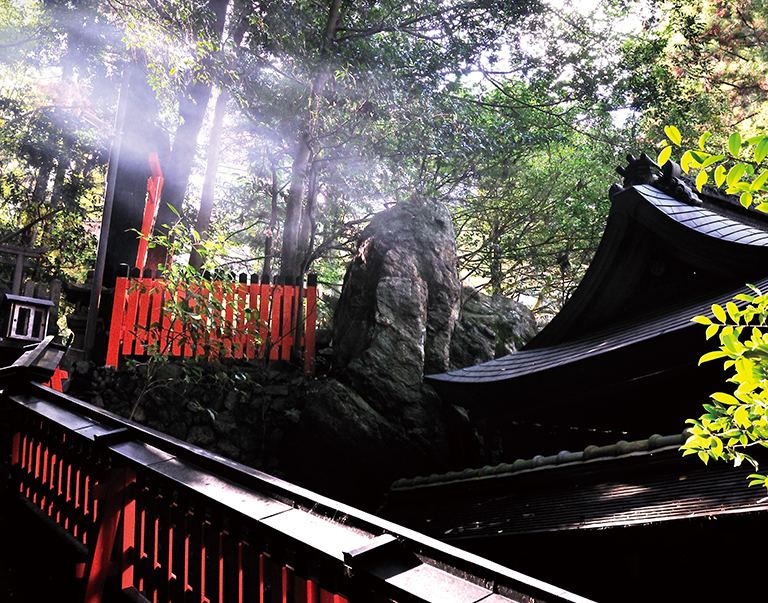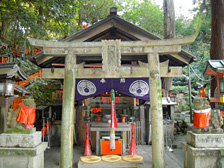 Chojasha Shinseki (site of former shrine, where a deity remains)